Unlocking US$5M funding access for social enterprises, Choco Up partners with Dream Impact to bring Hong Kong's impact ecosystem to new heights
Jumat, 18 November 2022 10:31:00
Unlocking US$5M funding access for social enterprises, Choco Up partners with Dream Impact to bring Hong Kong's impact ecosystem to new heights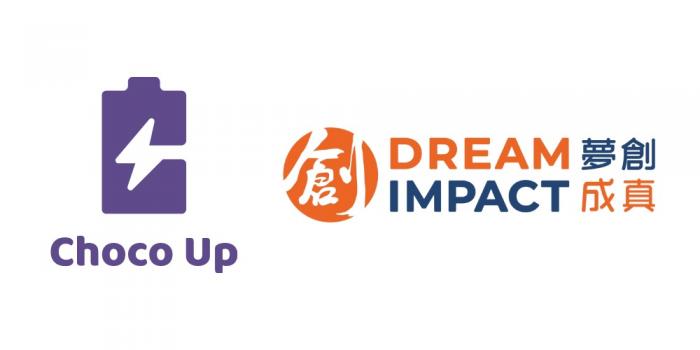 SINGAPORE - 17 November 2022 - Choco Up, Asia's leading revenue-based financing and growth platform, today announces its partnership with Dream Impact, Hong Kong's largest network of social enterprises and impact ventures.
In support of Dream Impact's capital services, Choco Up aims to deploy up to US$5 million in non-dilutive booster capital to help social enterprises and ventures across different impact themes, such as Diversity, Equity & Inclusion (DEI), Circular Economy and Human-Centric Education, developed by Dream Impact in line with the United Nations' 17 Sustainable Development Goals (SDGs).
These thematic initiatives bring together different parts of society on each of these topics to identify social needs and develop social innovation initiatives. Choco Up's growth funding is anticipated to help socially conscious businesses to achieve their vision and mission.
Filling the funding gap that many traditional financial services providers are missing out on, the growth capital could have a transformative impact on social startups and impact ventures, empowering them to scale and generate measurable social and environmental impact alongside positive financial returns.
While many other investors remain on the fence about financing impact ventures, Choco Up is one of the first financial services providers in Asia to offer funding support for socially responsible businesses on a wide scale.
Brian Tsang, Co-founder and COO of Choco Up said: "We're excited to work with Dream Impact to support social ventures and push forward the growth of the impact ecosystem in Hong Kong. The partnership with Dream Impact marks an important milestone in our impact finance journey, as we continue to expand our reach in the impact space and work towards enhancing financial inclusion for socially conscious businesses across Asia."
Dream Impact, which celebrates its 5th birthday this year, is an impact-first organisation in Hong Kong that is committed to connecting social entrepreneurs to resources, bridging communities for collaboration and deepening impact in different fields. Its three pillars of work, namely capital, community and solutions, are key to achieving this goal.
Turning a new chapter in Hong Kong's impact ecosystem through cross-sector collaboration
This partnership brings the knowledge, resources and expertise of Choco Up to Dream Impact and its network of impact-focused founders and enterprises.
Bringing together the resources of two leading players in the impact and finance spaces, the cross-sector collaboration is one of a kind in Asia, opening the door to multi-million dollar funding for numerous socially conscious businesses, empowering Dream Impact to amplify the impact of its work and Choco Up to expand its social footprint across industries.
"We're pleased to work with Choco Up as our scale-up financing business partner who is aligned with our mission. They understand the value of social enterprises and impact ventures that are making efforts to shape the future that we collectively want, and share our vision of a society where everyone is conscious of the work they do, the things they buy and the values they advocate," said Dorothy Lam, Co-founder and Chief Catalyst of Dream Impact.
Hashtags: #ChocoUp