Nissan and Mitsubishi Motors Team Up on Spare Parts Warehousing in Japan's Kanto Region
Rabu, 25 April 2018 08:32:00
Nissan and Mitsubishi Motors Team Up on Spare Parts Warehousing in Japan's Kanto Region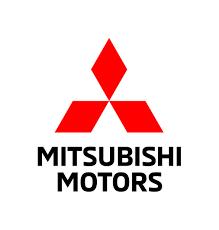 Companies also join forces on delivery for increased synergies
TOKYO, Apr 24, 2018 - (JCN Newswire) - Nissan Motor Co., Ltd. and Mitsubishi Motors Corp. will jointly use a spare parts warehouse near Tokyo and share a regional delivery network as they work together more closely to reduce costs.
The companies will both use Nissan's Sagamihara Parts Center, about 30 kilometers southwest of Tokyo, beginning in October this year. They also plan to share the warehouse's delivery network in the Kanto region, which includes the Tokyo metropolitan area.
Sagamihara Parts Center
The plan is part of a convergence of aftersales functions led by the Renault-Nissan-Mitsubishi partnership, which Mitsubishi joined in October 2016. Nissan and Mitsubishi expect the joint operations to reduce costs through synergies such as more effective use of vacant storage space and increased efficiency in transportation.
Under the plan, more than 30,000 spare parts and accessories for Mitsubishi customers will be stored at the Sagamihara center and some will be shipped jointly with Nissan spare parts. Mitsubishi doesn't currently own a large-scale spare parts warehouse in the Kanto region. By reducing lead times between orders and deliveries, the companies aim to improve customer satisfaction with Mitsubishi aftersales in the region.
About Nissan Motor Co., Ltd.
Nissan is a global full-line vehicle manufacturer that sells more than 60 models under the Nissan, INFINITI and Datsun brands. In fiscal year 2016, the company sold 5.63 million vehicles globally, generating revenues of 11.72 trillion yen. In fiscal 2017, the company embarked on Nissan M.O.V.E. to 2022, a six-year plan targeting a 30% increase in annualized revenues to 16.5 trillion yen by the end of fiscal 2022, along with cumulative free cash flow of 2.5 trillion yen. As part of Nissan M.O.V.E. to 2022, the company plans to extend its leadership in electric vehicles, symbolized by the world's best-selling all-electric vehicle in history, the Nissan LEAF.
Nissan's global headquarters in Yokohama, Japan, manages operations in six regions: Asia & Oceania; Africa, the Middle East & India; China; Europe; Latin America; and North America. Nissan has a global workforce of 247,500 and has been partnered with French manufacturer Renault since 1999. In 2016, Nissan acquired a 34% stake in Mitsubishi Motors. Renault-Nissan-Mitsubishi is today the world's largest automotive partnership, with combined sales of more than 10.6 million vehicles in calendar year 2017.
About Mitsubishi Motors
Mitsubishi Motors Corporation is the sixth largest automaker in Japan and the sixteenth largest in the world. It is part of the Mitsubishi keiretsu, formerly the biggest industrial group in Japan, and was formed in 1970 from the automotive division of Mitsubishi Heavy Industries. From October 2016, Mitsubishi is one-third owned by Nissan, and a part of the Renault - Nissan - Mitsubishi Alliance. For more information, please visit www.mitsubishi-motors.com/en/index.html. (ACN).
5 tahun lalu
Gilee, Waw! Gaji Bos Nissan di tahun 2016 Rp11 Miliar Per Bulan?
YOKOHAMA - Pertemuan tahunan Nissan di Yokohama, Jepang, sekitar bulan Juli 2016 yang lalau, mengungkap, pendapatan CEO perusahaan, Carlos Ghosn, tahun itu mencapai 1,07 miliar
5 tahun lalu
Siapa sih Carlos Ghosn, Bos Nissan yang Ditangkap Pihak Berwajip Jepang
DUNIA, - Chairman Nissan Carlos Ghosn akhirnya ditanggkap oleh pihak berwajib Jepang karena diduga melakukan penyelewengan keuangan. Ghosn dituduh melakukan hal terse
5 tahun lalu
Chairman Nissan Ditangkap, Manipulasi Keuangan Bertahun-tahun
DUNIA, - Chariman Nissan Carlos Ghosn akhirnya ditahan karena diduga melakuakan tindak pidana keuangan berdasarkan hukum Jepang. Ghosn dan direktur perseroan Greg Kelly diduga s