Singapore Minister and Japan's METI official to address global LNG gathering in Singapore
Selasa, 06 Februari 2018 23:48:00
Singapore Minister and Japan's METI official to address global LNG gathering in Singapore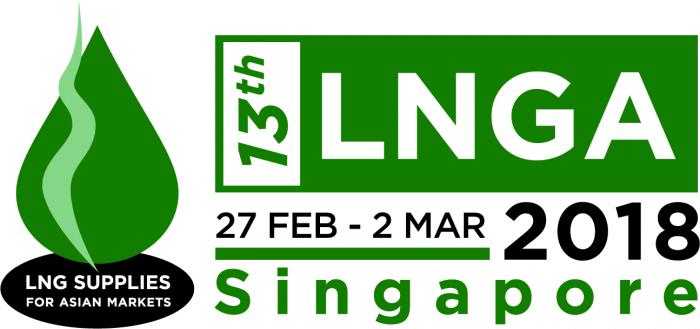 SINGAPORE - Media OutReach - 6 February 2018 - More than 200 LNG experts from 25 countries are expected to convene at the 13th LNG Supplies for Asian Markets Conference (LNGA) at ONE°15 Marina Club Singapore on 28 February -- 1 March 2018. With presentations from over 35 speakers, and a record number of 16 corporate sponsors, the conference will begin with Ministerial Address by Mr. S. Iswaran, Minister for Trade and Industry (Industry), Singapore.
This is followed by a Keynote Address by Mr. Masato Sasaki, Director, Oil and Gas Division, Ministry of Economy, Trade and Industry (METI), Japan.
Organized by Conference Connection and themed 'Lower For Longer: Implications For Asia's LNG Business', the conference, now in its 13th year is the premier meeting place where Asia's LNG buyers and sellers converge.
The LNG community can expect to meet a distinguished panel of senior executives from global oil and gas producers, buyers, sellers, advisors, policy makers and end users including:
Ministry of Economy, Trade & Industry, Japan; Anadarko Petroleum Corporation; BP; Cheniere Marketing Pte Ltd; CNOOC Gas and Power Trading & Marketing Limited; CNPC Research Institute of Economics & Technology; ENN Energy; ExxonMobil; GLX; Japan Petroleum Exploration Co.;JERA Co. Inc.; Jordan Cove LNG LLC; Kawasaki Kisen Kaisha; Kumul Petroleum; Meralco PowerGen Corporation; Mitsubishi Corporation; Oil Search; Origin Energy; Petronas; PT Pertamina (Persero); Santos; S&P Global Platts; Sempra LNG & Midstream LLC; Shell; Tellurian Inc; Tokyo Gas; Total Gas & Power Ltd; Venture Global Marketing and Uniper.
Chaired by the two co-chairmen, Dr. Fereidun Fesharaki, Chairman, FGE and Mr. Andy Flower, LNG & Natural Gas Consultant, LNGA will also feature a special LNG Veterans Panel comprising of key veterans in the LNG industry, later the same day.
LNGA 2018 takes place at a challenging time for the LNG business with accelerating growth in supply amidst strong demand growth in Asia (notably China), which accounted for over 75% of global imports. The tight market meant that 2017 ended with spot prices in Asia over $11/MMBtu, their highest level in three years. What does this mean for the LNG business in 2018 and beyond? LNG supply is expected to continue to grow strongly, increasing by around 30 mt in 2018.
Once again a key question on where the markets for the additional production will be. Will China's LNG demand continue to grow rapidly? How much LNG will be imported by new markets in Asia, the Middle East and the Americas? Will north-west Europe be the balancing market? More importantly for the longer-term, what does this mean for commitments to new liquefaction capacity? With speakers and delegates drawn from all parts of the LNG chain, we can be sure of an insightful discussion of the issues facing the LNG business in 2018 at the conference.
Comprehensive pre- and post-conference workshops are also in place for delegates keen to deepen their knowledge on LNG Supply & Pricing and Developing LNG to Power Projects. These workshops will be conducted by Mr. Andy Flower, LNG and Natural Gas Consultant, UK and Mr. Ben Smith, Partner; Norton Rose Fulbright (Asia) LLP, Singapore, respectively.
LNG Supplies for Asian Markets is organized by Conference Connection and is supported by the Energy Market Authority, International Enterprise Singapore, Singapore Exhibition & Convention Bureau and Singapore Tourism Board.
LNGA 2018 enjoys the support of Anadarko Petroleum Corporation, Gas Natural Fenosa and Trafigura as Platinum sponsors, with corporate sponsors including ExxonMobil, Diamond Gas International, GLX, Jordan Cove, Kangan LNG, Kumul Petroleum, Mitsubishi Corporation, Oil Search Limited, Pavilion Energy Pte Ltd, Shell Eastern Trading (Pte) Limited, Sempra LNG & Midstream, SLNG, Tellurian Inc and Venture Global LNG. Official media sponsors also include RIM Intelligence Co., WorldOils, Ogilvie Publishing and Interfax Global Energy. (MOR).